1:00PM

Is a woman's brush stroke worth less than a man's?
Pegah Kargar & Jessica Tan, Repaint History

3:00PM

What is the role of studio spaces in the artistic community?
Presented By Akin
Moderated by Akin Co-Directors, artists Michael Vickers and Oliver Pauk.

5:00PM

The Experience of Collecting Art
Taiga Lipson (Olga Korper Gallery) and Devan Patel (Patel Gallery)
1:00PM

Beyond Therapy: Art in Health Care
Presented by Workman Arts
Moderated by Justina Zatzman

3:00PM
Creativity, Community and Collaboration: Redistributing power through design 
Sheila Sampath
Drop into one of our complimentary themed guided art tours, where you'll meet artists, learn about their inspirations and how they create their amazing works of art. Topics include;
Pattern: Geometry in Art
Green: Art & the Environment
Intermedia: Digital & Analog
Discover: Exploring Artist Mediums
Tours hourly from 1-5PM on Saturday and 1-3PM on Sunday, beginning on the hour from the Information Desk.
Art Walks/Curated
Join these tours curated by Art & Design world professionals
Saturday February 23 

3:00pm
Pegah Kagar & Jessica Tan, Founders of Repaint History

On female artists

Sunday February 24th

3:00pm

Mark Challen, Design & Style Historian (@markchallenlive)

Home Exposed: A fascinating look at how artists celebrate the beauty and complexity of domestic life.
Installation by OCAD University's Yuling Chen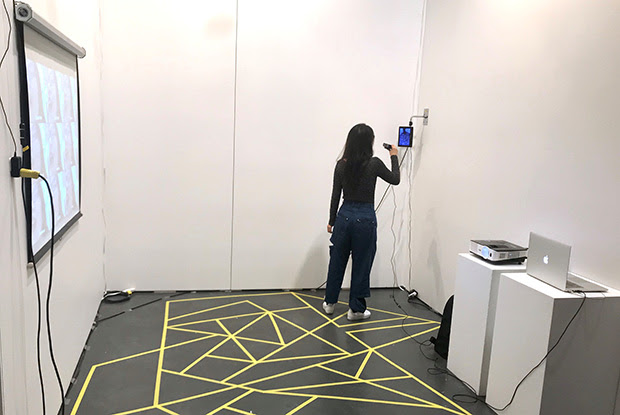 Yuling Chen's work Video:Game // A Separate Memory Demands Retracing relates to themes of surveillance, self-perception and migration. This project requires the performer to play games of hopscotch backwards while live-projecting their facial expressions. The performance uses audience participation and further develops our understanding of migrating movements.

Presented by OCAD University's Centre for Emerging Artists & Designers as part of the Career Launchers Program

12 Must-See Installations
Artist Project presents 12 artists who will transform the way you experience the fair. While exploring Artist Project, you will be met with dynamic and interactive installations that address a variety of captivating topics and themes.
Dates & Location

Saturday, February 23
11 AM–8 PM

Sunday, February 24
11 AM–6 PM

Better Living Centre
Exhibition Place, Toronto

Admission

Opening Night Party
$35

Adults
$16

Seniors / Youth
$12.50

Free re-admission
Children under 12 free

Tote Bag
$10